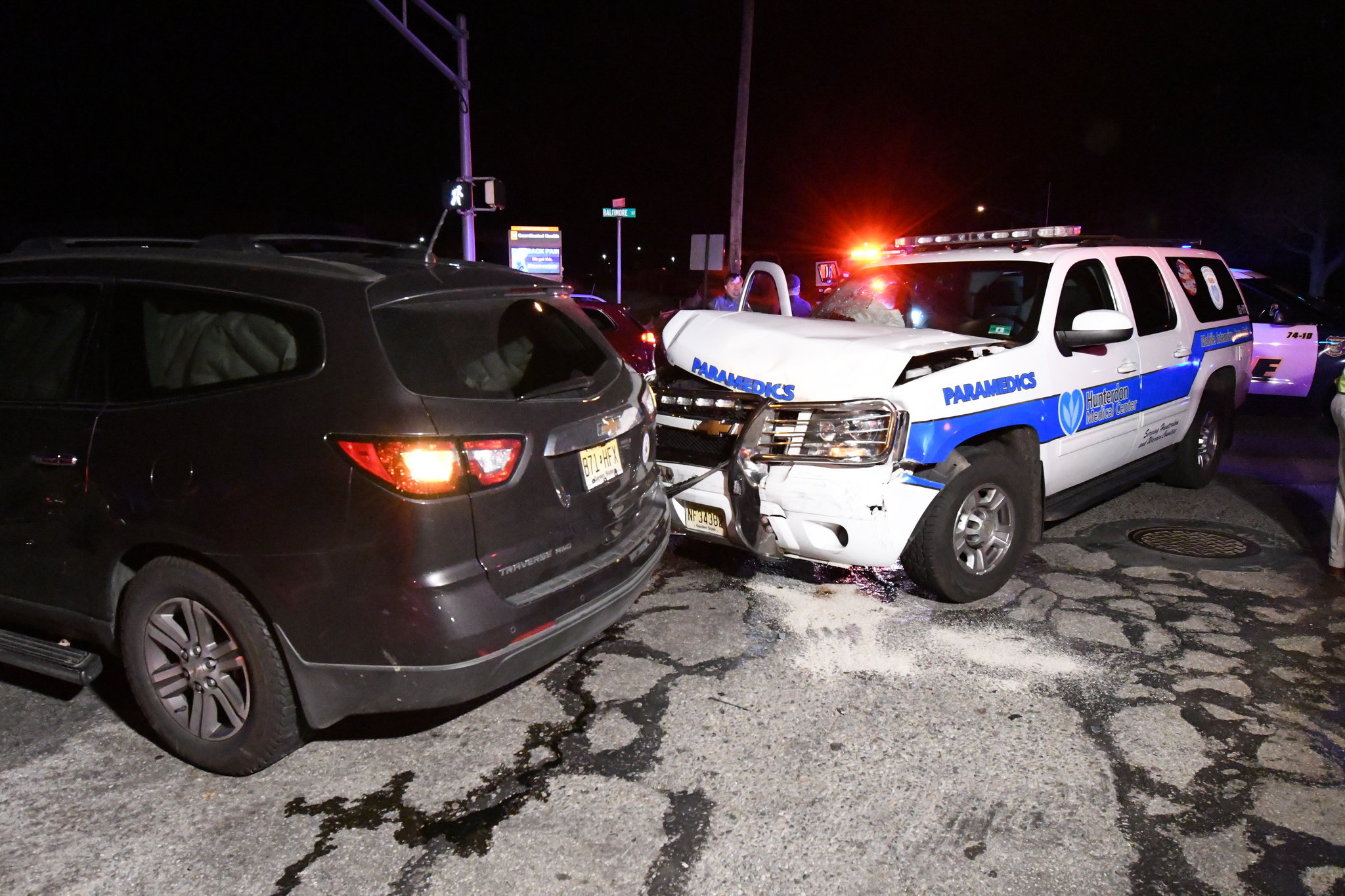 A Hunterdon Medical Center Mobile Intensive Care Unit was involved in a two-vehicle crash Wednesday evening in Lopatcong Township, the hospital reports.
The two paramedics were taken to the medical center to be checked out but weren't badly hurt, a spokeswoman said. At least one person from the other vehicle was taken to a hospital, the spokeswoman added.
The wreck was reported at 6:39 p.m. at Red School Lane and Baltimore Street.
The paramedics were in a Chevrolet Suburban that collided with a Chevrolet Traverse, according to a report from the scene.
Township police were not available Thursday morning to provide more …read more
Source: NJ.com Warren
(Visited 7 times, 1 visits today)