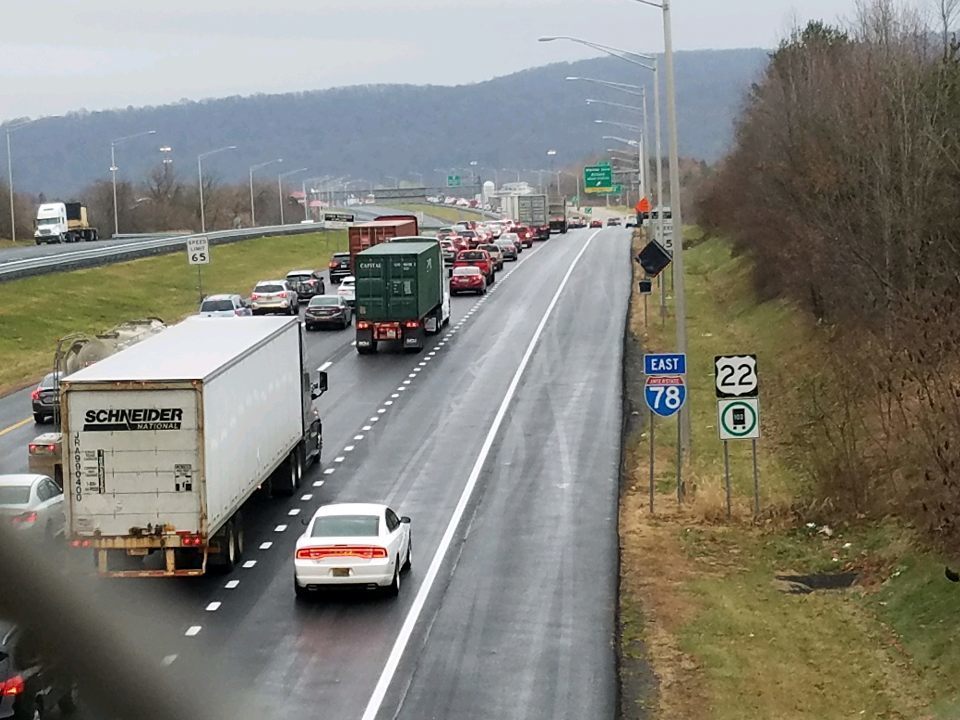 The crash that tied up Interstate 78 East on Tuesday morning in Greenwich Township started when a tractor-trailer crossed over from the westbound side of the highway, New Jersey State Police report.
The truck then struck an eastbound car and a parked tractor-trailer, Trooper Gene Hong said. The crash was reported at 6:12 a.m., he added.
While Hong would not confirm someone died in the crash, a trooper at the state police barracks at Perryville said just before 6:30 a.m. that one person was dead.
At least 1 dead in I-78 East crash
How many other people were involved …read more
Source: NJ.com Warren
(Visited 5 times, 1 visits today)