Hasselback Sweet Potatoes: A splendid side dish for Thanksgiving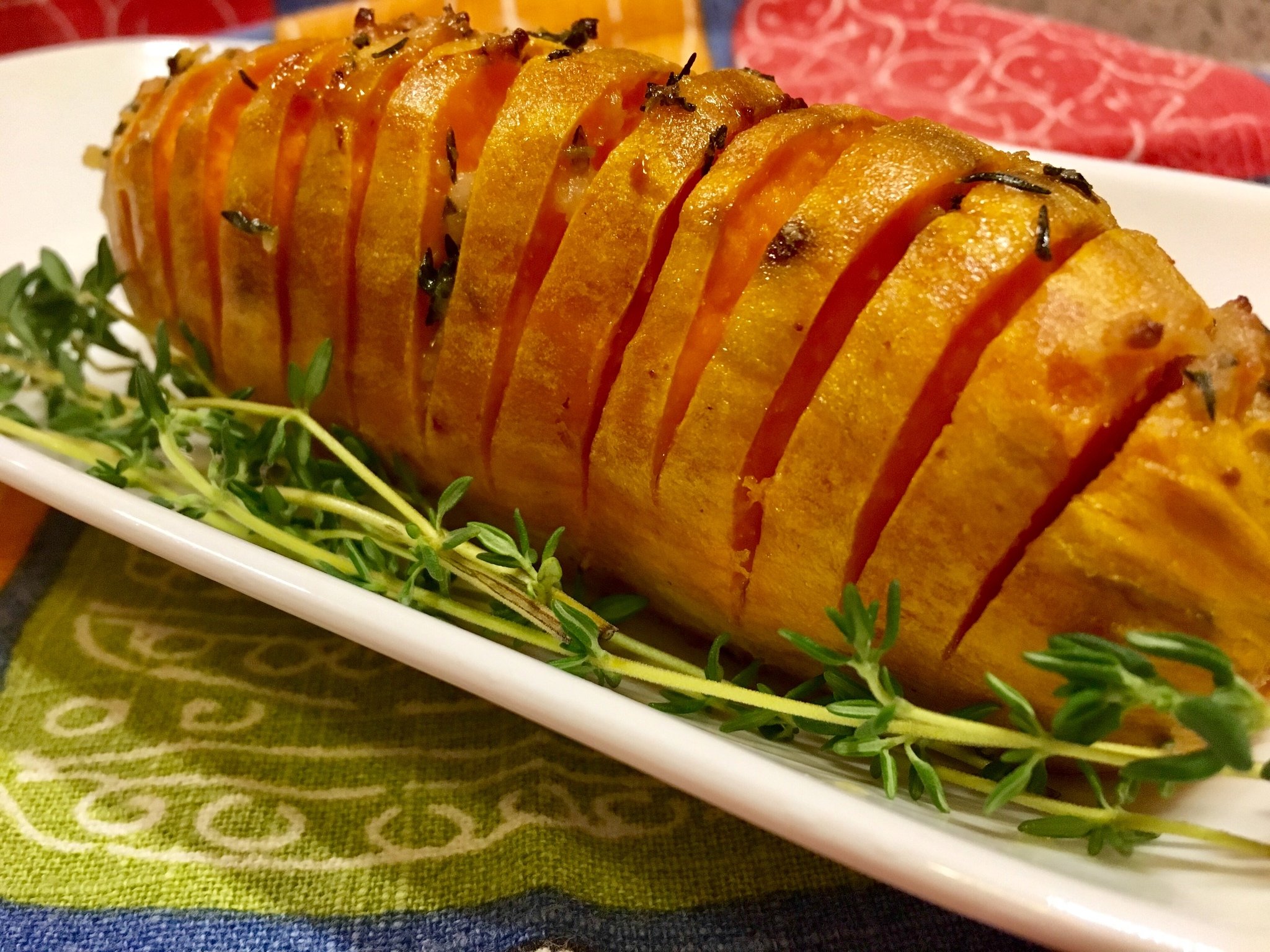 Hasselback potatoes, according to the vastly knowledgeable Internet, were originally created at a restaurant in Sweden. They are sliced and fanned open with bits of butter and herbs stuffed throughout. The result is a potato that is, at its heart, tender and creamy, but with tons of exterior crunch per square inch. In short, a perfect potato.
Giving the Hasselback treatment to sweet potatoes seems ideal for the upcoming Thanksgiving holiday. They're just a bit fancy but also definitely doable for a crowd with a bit of time and a sharp knife.
One of the glories of Thanksgiving is that we …read more
Source: NJ.com Hudson
(Visited 6 times, 1 visits today)