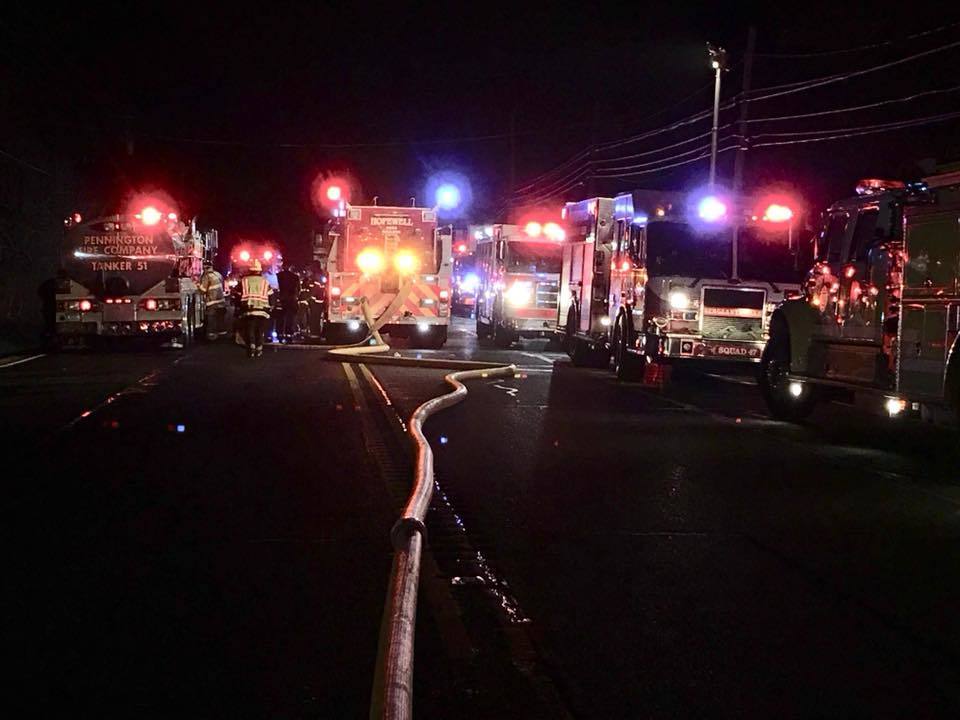 WEST AMWELL — Multiple fire departments responded to a two-alarm blaze Monday night at a local construction distributor.
The blaze broke out just before 7 p.m. on Route 179 in West Amwell, near Lambertville, destroying a structure at the ABC Supply company, Action News reported.
Fire departments from Hunterdon and Warren counties responded to the scene.
No injuries were reported.
Parts of Music Mountain Road and Route 179 were blocked off until about midnight, Some residents posted on the local Facebook page that they had to leave cars overnight after being stuck on the road for hours.
It is unclear …read more
Source: NJ.com Hunterdon
(Visited 17 times, 1 visits today)