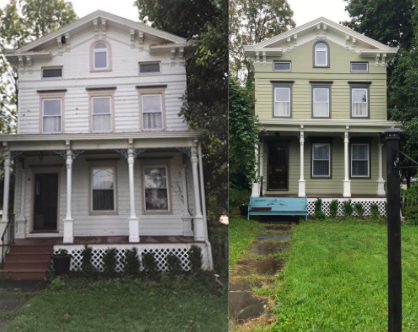 FLEMINGTON — Two months ago, the K9 Soldiers facility in Flemington was falling apart. The paint was chipping, wood was rotting, metal was exposed and it desperately needed help.
Managing director Jeannette Gabriel knew the project would be costly.
By chance, she was filling her gas tank when a car covered in CertaPro Painters advertising caught her eye. She proposed an idea — a pro bono project to fix up the building.
Bob Jamrog of CertaPro said he gladly accepted the offer. At first, he and his team were going to paint only the front of the Victorian …read more
Source: NJ.com Hunterdon
(Visited 13 times, 1 visits today)