Heroin laced with fentanyl blamed on rash of overdoses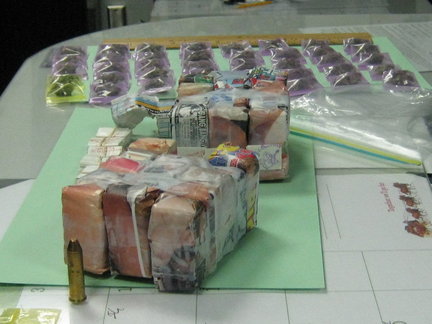 CAMDEN — Attorney General Christopher Porrino issued a warning Wednesday after a wave of overdoses sent more than a dozen people to the hospital.
Porrino said the victims, who numbered about 14, had taken heroin laced with fentanyl, a synthetic opioid similar to heroin but far more potent and dangerous.
How fentanyl became Jersey's deadliest drug
NBC 10 in Philadelphia reported that the overdoses all occurred in a four hour span beginning around 10 a.m. The victims were all found in the south Camden area.
An arrest has been made in connection with the overdoses, NBC also reported.
Paul Milo …read more
Source: NJ.com Camden
(Visited 10 times, 1 visits today)