Assault, harassment charges against Phillipsburg mayor dropped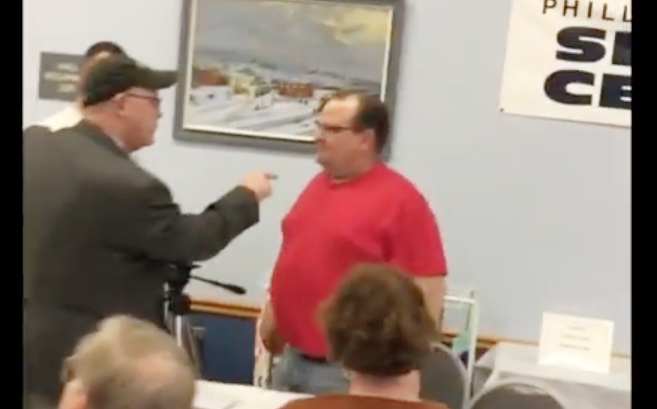 Charges of assault and harassment leveled by a local gadfly against Phillipsburg's mayor have been tossed by a municipal court.
The case was dismissed Wednesday due to insufficient evidence, according to court records.
Phillipsburg resident Blaine Fehley filed criminal complaints against Mayor Stephen Ellis after a confrontation during a town meeting in April — a recording of which was posted on Fehley's YouTube channel (and can be seen above).
Fehley claimed …read more
Source: NJ.com Warren
(Visited 12 times, 1 visits today)