2 intended to sell LSD, crystal meth, mushrooms, police say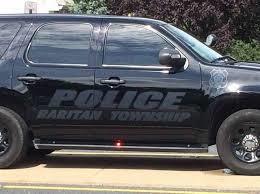 RARITAN TWP. – Two Florida men were arrested after police found crystal methamphetamine, LSD and psilocybin mushrooms during a traffic stop on Route 202-31, police said. They were charged with possession with intent to distribute.
William J. Davis, 44, of Gainesville, and Raymond Claudio, 58, of Interlachen, were in a vehicle stopped by Officer Adam Swiatek at 3:25 a.m. on Sunday, police said.
They were also charged with possession of drug paraphernalia and hypodermic syringes, police said.
Davis was charged with possession of a prohibited weapon and ticketed for having an obstructed view and possession of a controlled dangerous substance in a …read more
Source: NJ.com Warren
(Visited 13 times, 1 visits today)