Warren County authorities seek Kyle Martinho – fugitive of the week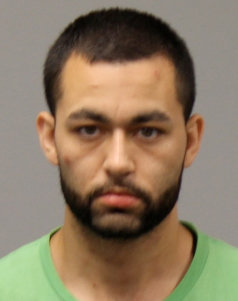 Kyle P. Martinho, 29, is wanted on a narcotics charge under a warrant dated Jan. 25, 2017, according to the Warren County Prosecutor's Office.
Martinho, whose last-known address was in the 100 block of Philmar Drive in Kunkletown, Pa., is described as 6 feet 1 inch tall and 175 pounds with brown hair and brown eyes.
The prosecutor's office asks anyone with information about Martinho to contact investigators via a tip line at 908-475-6643, the fugitive unit at 908-475-6272 or via fugitive@co.warren.nj.us.
Source: NJ.com Warren
(Visited 14 times, 1 visits today)