Several charged after crowd near railroad tracks broken up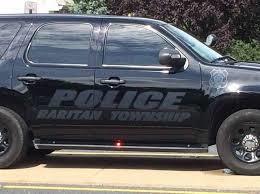 RARITAN TWP. – Police arrested a 24-year-old and took several teens into custody after finding 20 people hanging out near railroad tracks and in the road on River Road.
Sgt. Robert Landolina and other officers responded at 5:19 p.m. on Wednesday, finding the crowd and several vehicles, police said.
Jason D. Codrington of North Brunswick was arrested and charged him possession of less than 50 grams of marijuana and possession of a marijuana grinder and scale, police said.
Codrington also he had an active no-bail warrant for his arrest out of Middlesex County Superior Court and an active $750 traffic warrant out …read more
Source: NJ.com Hunterdon
(Visited 9 times, 1 visits today)