Friends and family seek help to find missing N.J. teen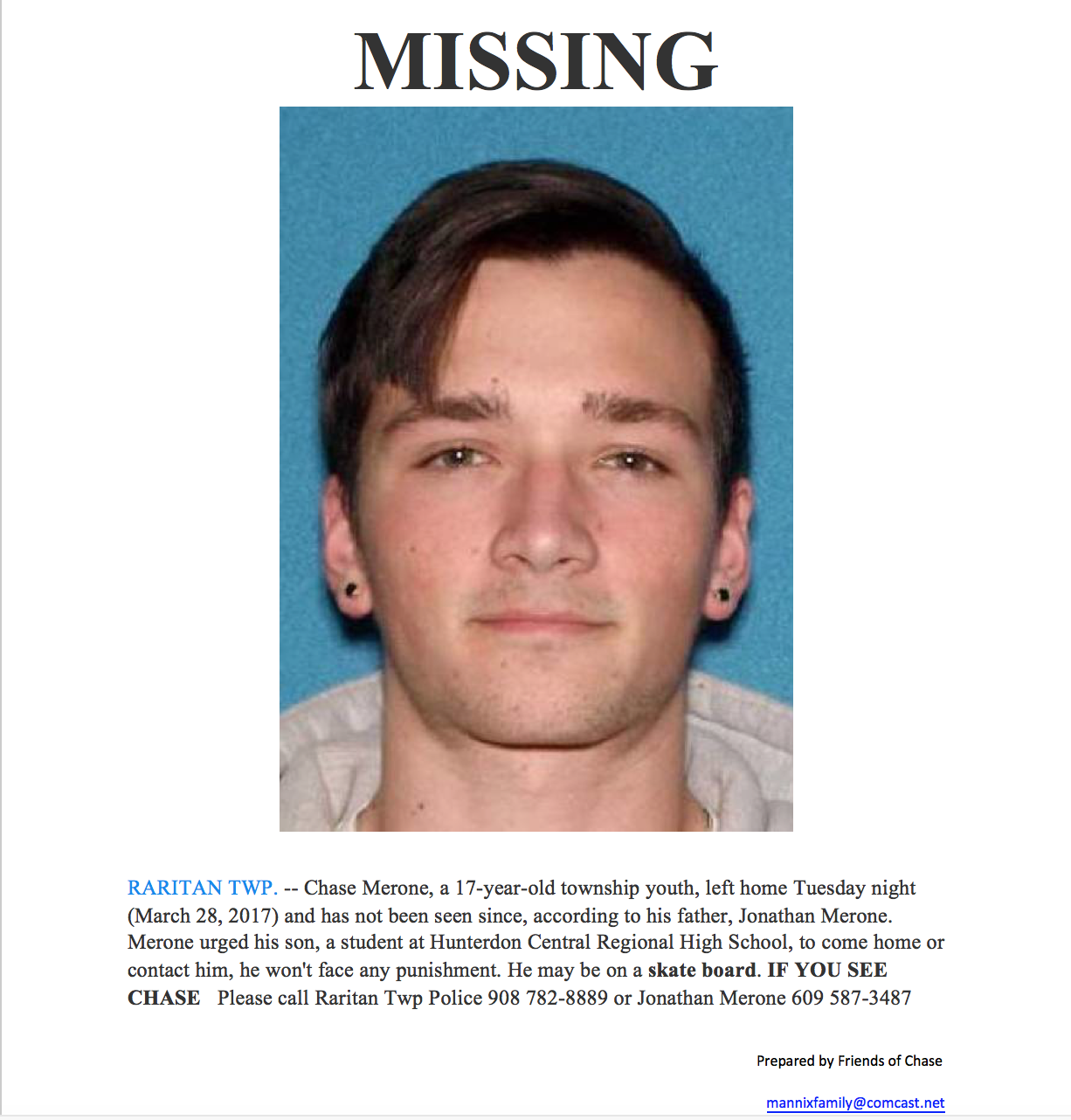 RARITAN TWP. — Friends and family members are reaching out for help in the search for Chase Merone, the 17-year-old township youth who has been missing since he left home on his long skateboard on March 28, following an argument with his father.
Merone's friends have been putting up "missing" posters around nearby Flemington "in the hopes that someone will see him," Meg Murphy said in an email Friday to NJ Advance Media.
"We are anxious to have Chase back home and want people to continue to look out for him. He will likely be on his long board, which he named 'Oxana,' …read more
Source: NJ.com Hunterdon
(Visited 492 times, 2 visits today)